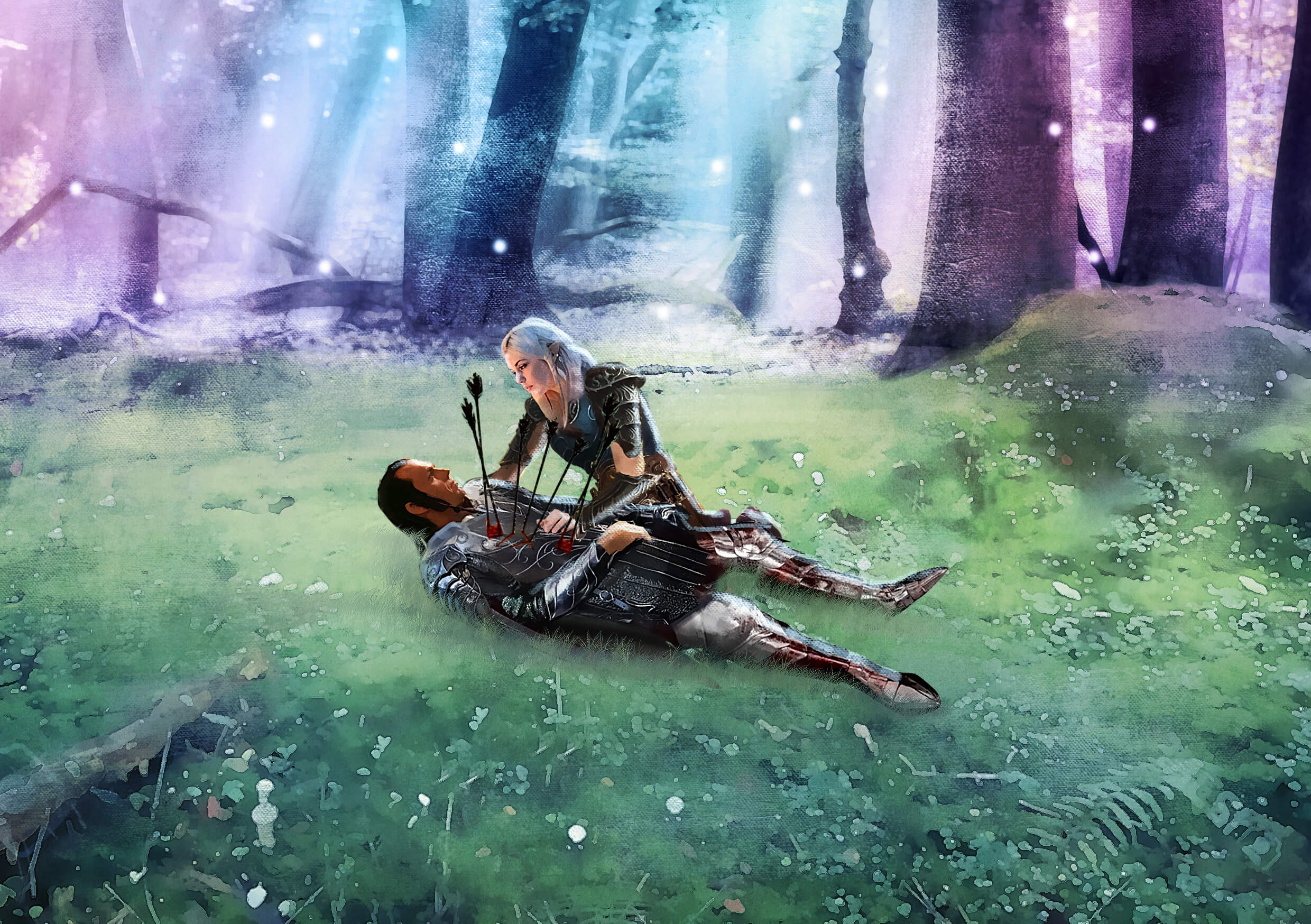 We were thrilled to work with Droga5 on the storyboards for development and testing of their latest global campaign for Amazon Alexa.
In this concept the otherworldly and the commonplace blur in an effort to excite people who are new to voice control of how magical this technology can be.
Originally the ad was to take place during an elvish warrior's last moments of life in an enchanted forest, the location moved following research, placing them in an epic battle scene. As he bids a dramatic farewell to the woman he loves, a man watching nearby while ironing asks the elves to play out the death scene again and again much to their annoyance.

The action cuts away from the magical to the man's living room, where it is revealed he is watching the scene on TV while doing his ironing and asking Alexa to replay it for him.

The style for the storyboards offers realistic human expressions and emotions as the frames are partly based on photographic reference. There is a mixture of illustrated elements also enabling the unique concept to be accurately conveyed. This medium is great when time is of the essence and a high level of finish is required, it's also a cost effective way to work when you want to impress your clients.

Although in this instance we supplied static storyboards to our friends at Droga5, it would be entirely plausible to create an animatic also in this style. Please get in touch at hello@animaticmedia.com to hear more.
The work was written by Jonathan Thake, art directed by Ethan Bennett and directed by Andreas Nilsson through Biscuit Filmworks.