Motion Capture
Next-generation storytelling starts with an amazing performance in our motion capture studio. Work alongside a motion capture director or direct the action yourself as we live stream all capture sessions through Skype. You'll be able to see and express stories in previously unimagined ways as we breathe life into any character.
See case study.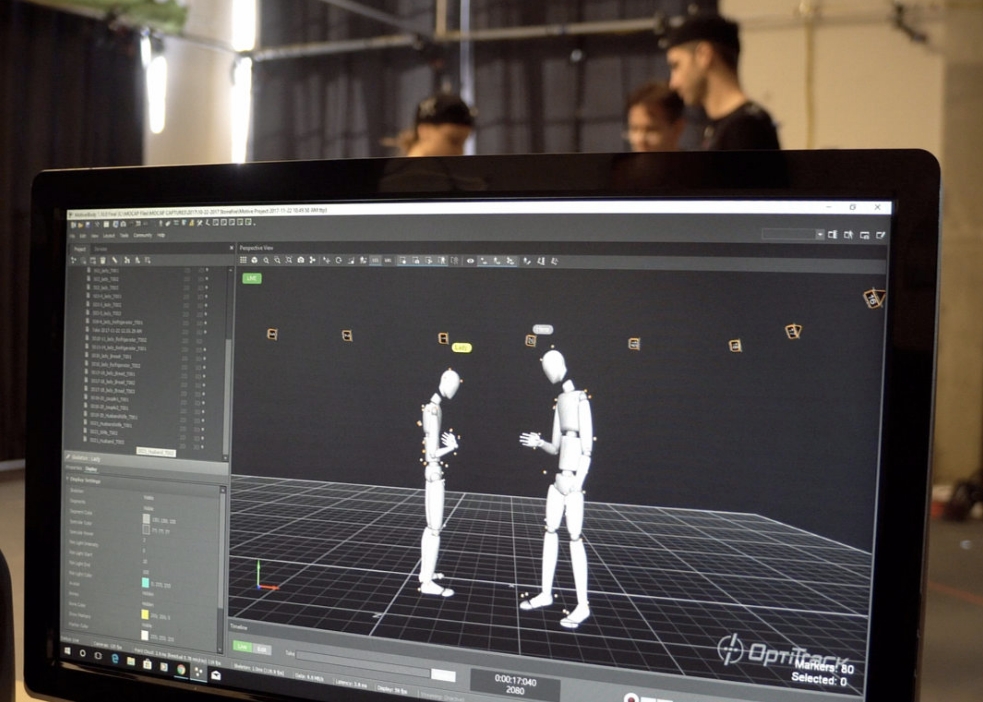 Facial Capture
Facial capture is done using head-mounted cameras that track every subtle movement of the human face, ensuring that your talent's complete facial expressions, lip sync and dialogue performances are captured and animated with the highest precision and quality.
We can combine audio tracks,body data, facial capture and finger tracking to fully record every aspect and nuance of an actor's performance.
Prop Creation
We can custom build you any type of prop, or stage your story requires. Our staff of set designers works closely with you and our motion capture crew, from the design to build stage, ensuring all props will bothtrack easily and be scaled to sync perfectly to the characters' movements and environment.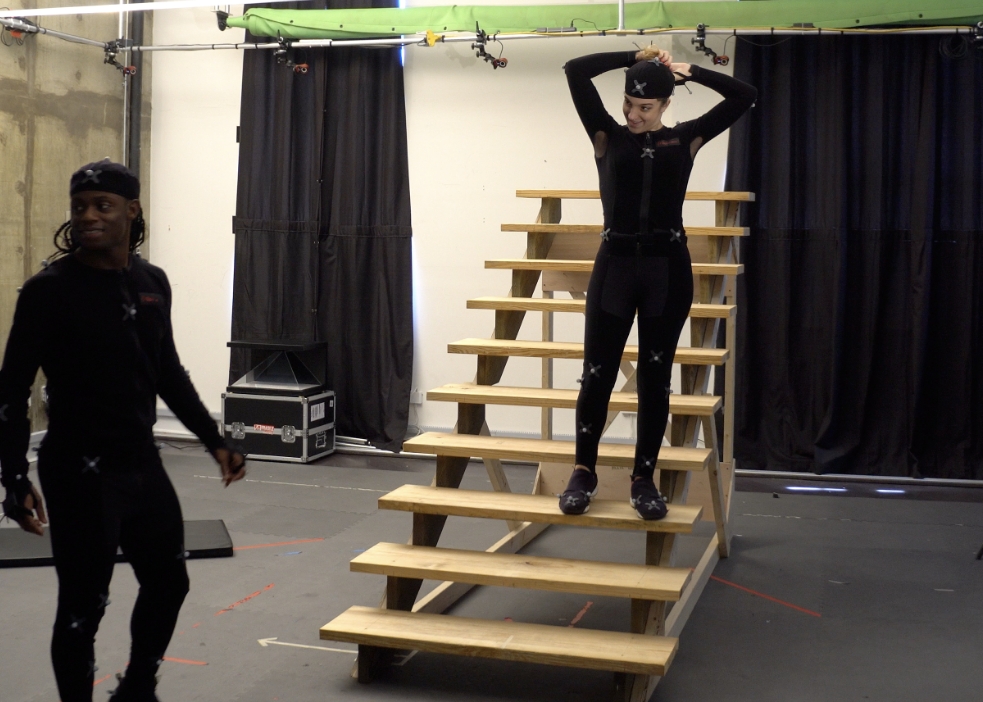 Casting
Our in-house casting department can find you experienced performance capture talent of all types: from dancers and
choreographers to the regular guy on the street to stunt actors, professional athletes, military, martial artists, and acrobats. We have cultivated close relationships with performance artists here in South Florida, and other specialized talent to give you wide variety of options to choose from.

Our pricing
is simple
First select a studio package
that fits your budget
 
Body Capture
HALF DAY (4HRS)
$1,995
*Up to 3 actors
Mocap Studio rental
Mocap Operator
Live-video monitoring

[Additional time at $498.75 per hr]

954 462 4000
popular
Performance Pack
HALF DAY (4HRS)
$2,495
*Up to 3 actors
Mocap Studio rental
Mocap Operator
Live-video monitoring
Finger capture
Facial capture

[Additional time at $623.75 per hr]

954 462 4000
* Casting is billed separately. See pricing below
Additional
services
Mocap Director
Ensures you get the best casting performances synced to your script
Ensures character movement performance choices are explored and recorded
Reference video
Video reference provides animators with generous coverage and action reference.
Video is shot to match your storyboard.
Casting
Actor
Our in-house performance actors are pros at turning your script into motion.
Regular street characters
2 hour minimum
Specialized performers
We've cultivated close relationships with specialized performance artists.
Dancers
Choreographers
Martial artists
Acrobatics
Call us now to discuss
your testing needs with
our experts today.

+1 954 462 4000

hello@animaticmedia.com