Y&R London set out to bring the TUI experience to life through an epic, choreographed song and dance number. Set in various TUI resorts, the commercial will have all the freshness and modernity of LA LA Land. Animaticmedia, London, had the honor of creating a 3D cinematic for TUI. The story follows a young woman from the start of her holiday on a Dreamliner flight. She begins daydreaming about what her holiday might be, and whom she might share it with.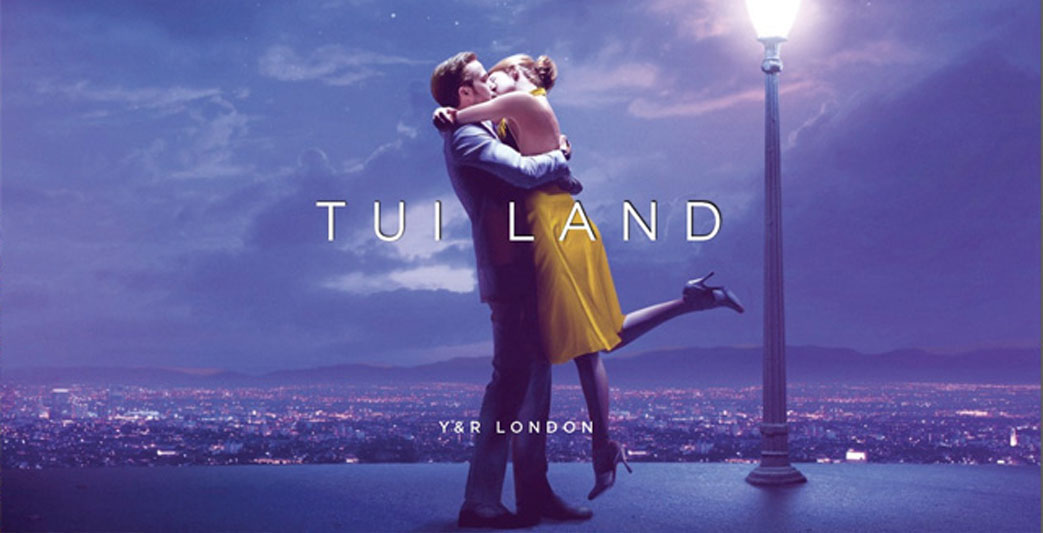 To showcase the world of possibilities on a TUI holiday, we needed to showcase the following:
Cruises
5 star resorts with wonderful pools and beaches
City breaks in unusual destinations
Luxury spa treatments
Fine dining
Family adventure holidays
The timeline for this cinematic was short (8 days). We put in place time-saving and cost cutting techniques that we have developed over 16 years. This way, we were able to meet the creative brief, keep the agency happy, and crush it in market research. We used 3D animation in order to create realistic dancing animation in the story.
Here are 5 power production tips we used and recommend to dance our way to higher test scores:
1. Start with your song selection
YR was very prepared and knew exactly the song they wanted in Tui. We often work with clients where a dance sequence plays an integral part of their story. At times they have not chosen a song when we begin the project. In that case we start the storyboard and pre-production process with a similar track in mind. We then switch it for the final song towards the end of the process. While it is possible to work this way - it's not ideal. The rhythm of a song drives the narrative of the entire production. The track drives the choreography. The sooner everyone knows the song, the better.

2. Hire an amazing Choreographer
A choreographer can 'feel' the music from the selected song. They turn that beat into a performance that they convey to a team of dancers. In the case of Tui, we worked Miami based choreographer, Ekandem "E" Essiet. You may have seen his work in these movies: Ghostbusters, The Hunger Games, Memphis: Direct from Broadway, and Luis Fonsi's monstrous Latin American "Despacito" tour. The "Despacito" video alone racked up 4 Billion views on YouTube.
"E"'s approach to creating different styles of dance goes beyond mere movement.
He focuses on dance as a vital and thrilling narrative tool. He uses dance to create today's compelling performances in theater, film and advertising.

3. Focus on the main characters
The Tui Land cinematic had over 20 3d characters. The proximity of a character to camera determined the level of detail. For example, if the story featured a character in a wide shot, we used a model with less texture detail. For the close-up and medium shots of our lead characters, we used higher resolution models. They have more complex facial rigs that provided more realistic expressions and performances. This was easy to plan because we started with a great storyboard strategy.

4. A detailed storyboard shows placement but is simple enough to allow for spontaneity
With dance numbers, we like to nail down the backgrounds and plan the action, but only to a certain point. We like to leave space for the choreographer's inspiration. The best movement and ideas often happen in the performance capture session. We like to leave room in our storyboards for those serendipitous moments.

5. Mix up the media to reduce costs and speed up the pipeline
Even though it's a 3D cinematic doesn't mean that we generate the entire spot in Maya software. For many of the backgrounds, our CGI team chose matte paintings created in Photoshop. They opted for this instead of backgrounds created in 3D.
Creative Director Scott Ownbey summed it up. "The best part is that we worked with a creative team from the agency that had a clear vision of what they wanted. They provided many reference images that our artists were able to adapt and use in the spot."